It is challenging to buy a Christmas gift for people with chronic illness. If you are going to buy someone a gift who is suffering from chronic illness, it is going to be really hard to choose what to buy due to their debilitating symptoms. Someone who is healthy cannot imagine how different life can be for a person who is going through this illness.
Christmas Gift for People with Chronic Illness
Following are some of the gift suggestions or recommendations for all the people who want to gift their loved one, who is going through chronic pain to make it convenient for them to use.
Cute and Comfortable
People with chronic illness, they need to rest a lot. It's because the amount of pain they experience is something that is exhausting. So it will be a perfect gift for them if you could buy them some cute pajamas or leggings. There are so many decent designs and patterns of pajamas and leggings. Choose what you think will suit them the best.
Something to Warm them Up
Temperature sensitivity is also a symptom in people with chronic illness. People who have Fibromyalgia, Chronic Fatigue Syndrome, Thyroid conditions and Lyme disease often experience sensitivity regarding temperature. You can choose a warm blanket as a gift. Anything which is incredibly warm and comforting will make a great gift.
A Gift Card is a Great Gift
You can always present a gift card as a Christmas gift for people with chronic illness. All you need to know is their favorite local store or you can also give a gift card from Amazon. Amazon gift cards can come in handy when you are ordering supplements or any other necessities. It gives them an option to use as per need. They can use the gift card to spend on a movie, a book, or any other supplies which are needed.
Supplements, or a Treatment
Offer to pay for the supplements they need or a certain treatment (depending upon which chronic illness they have) for a portion of the time. I cannot describe to you what a blessing it would be to have even a week's worth of supplements paid for by a friend or family member!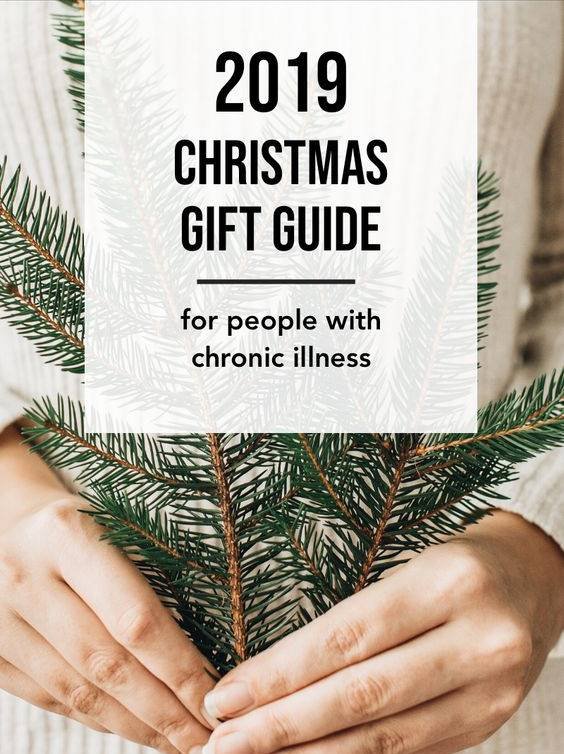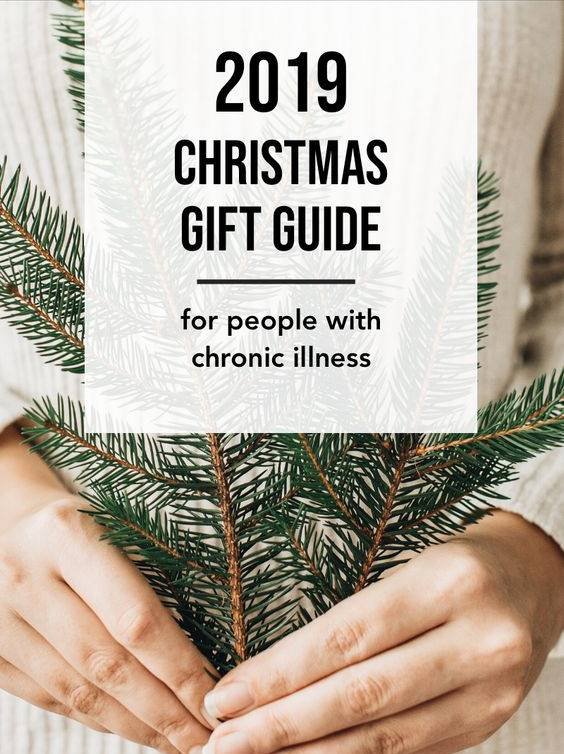 Music to the Rescue
You can also gift them a Bluetooth speaker. It can be quite useful for those who spend a lot of time detoxing while listening to some soulful music or even podcasts. If you know about detox treatments, you would know that it can get boring in no time, so listening to their favorite music can be cheerful and help them.
An Instant Pot
This one is a hot favorite for this Christmas! There are people in my circle who are avid users of instant pots rave about how much easier it makes cooking. Making instant nutritious such as bone broth for gut health is very important. Some researchers also found a link between fibromyalgia and gut bacteria. So people keep your gut healthy.
Artwork Can Help
Some people love art. Some do not. So make sure if you are gifting an artwork to the person must have a likeness towards art. Having scripture in the house can help you remind of who God is and how he's working in our lives, even through the ups and downs of suffering. Wall art can be quite motivating to some people who are having difficult times with chronic illness. So artwork can be great for a Christmas gift for people with chronic illness.
Heating Pad
Do you know what would be a great gift? A heating pad! It can be very helpful for people dealing with chronic conditions. I know someone who had one(which I didn't know in the first place), and while I gifted another to some fellow chronic warrior was very thankful for the second one. The reason was while using one, you could use the other one at a different place of pain. So the heating pad can be beneficial.
Support
Money can be tight for people who are dealing with chronic illness. It could come real handy to give money to someone who could use a date night out with their spouse or any other loved one.
Kindle
Kindle can be very useful for the ones who are stuck at home or in bed. They can be used to get on the internet, play games and reading as well. For the people who are suffering from rheumatoid arthritis, their hands hurt too much. The level of pain is so much greater than they can not hold a book for long. Propping up the kindle is a convenient way to still read when books are too much for someone with a choric condition.
Fuzzy Socks
Find them socks which are super cute and warm! Last year, I received a gift basket that had a pair of fuzzy socks, some Epsom salt, and a coloring book. I loved this gift!
So these are my suggestions and recommendations for a Christmas gift for people with chronic illness. The night of the year is finally here, stay blessed and wish you all a Merry Christmas!
Reference
Emily Lofgren Ryan
This article related to Christmas Gift Ideas for People with Chronic illness has been republished. Note: for length and content, the material may have been edited.